I am a Chinese landscape photographer based in Singapore, recently on a road trip with my wife (Lisa) in New Zealand and USA. I have worked in accounting roles for 10 years but never giving up any chance to pick up my camera and walk around. I am currently a contracted photographer of Getty Image and Ctrip China (the largest travel agency website in China), having many published photos and travel stories in top travel and photography magazines in China. 
I was featured by Canon EOS world Singapore in Feb 2016,
check it out!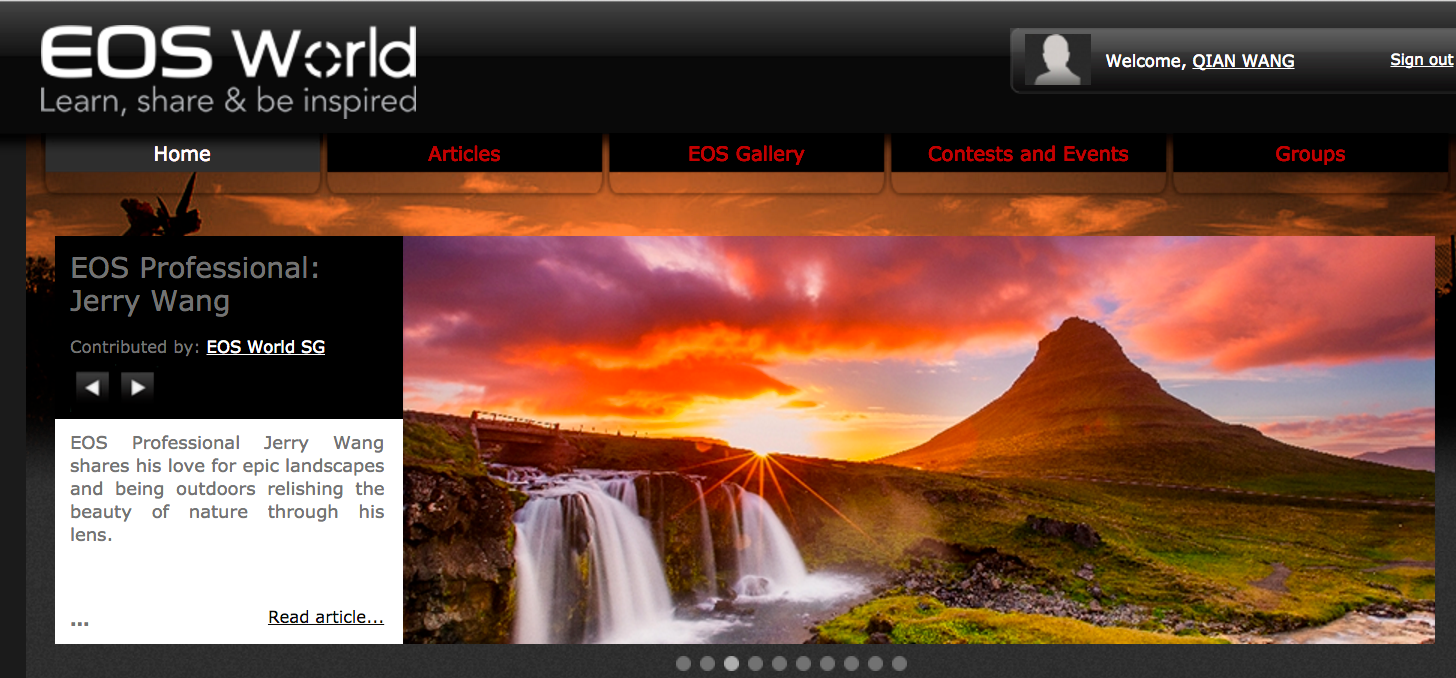 Welcome and let's explore the world's most amazing landscapes together!