This year April, Lisa and I quit our jobs and started a don't-know-how-long trip. Every mountain, every meadow, every ocean that we have seen feel like a dream. Now we are back to reality, life goes on.
I had a hard time but finally come up with these 23 favourite photos of this year and tried to share a little story behind them. (this is no easier than year end performance review in the Corporate world)
We summited Roys Peak twice during New Zealand trip. This 8-hour hike offered incredible view of Lake Wanaka and the mountains. The 1st climb in late autumn did not go well as we didn't bring enough water and there were too many tourists. The 2nd time was quite a surprise as snow suddenly covered the surrounding peaks. We are the only 2 when reaching the peak, and this was literally our private view. A jump is what I have always wanted at this unique spot and thanks Lisa to capture the perfect shot for me!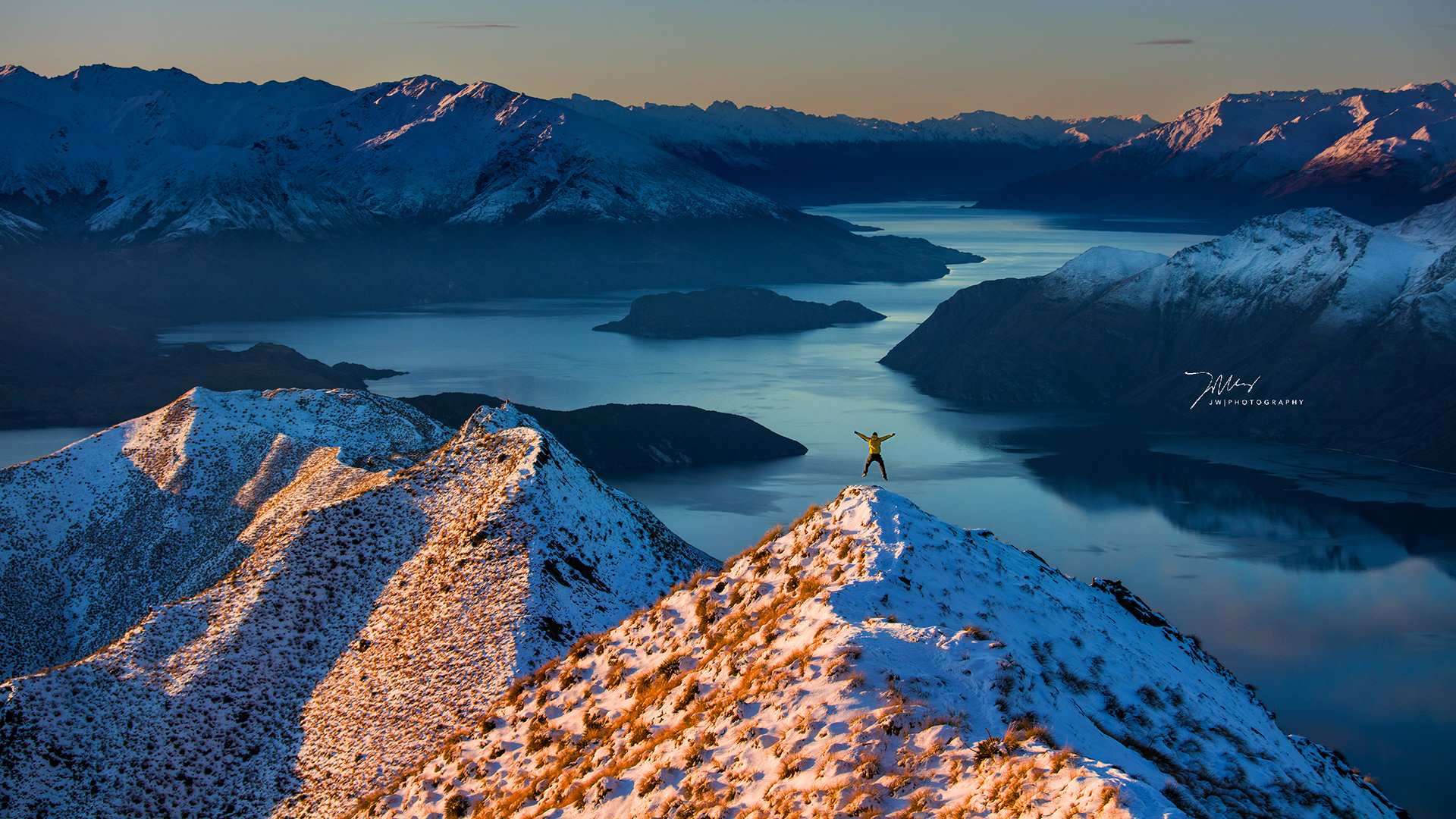 Since then I became addicted to jump. At Wharariki Beach (north end of New Zealand's south island), wind was so strong blowing sand everywhere. We actually came to this cave for shelter. Sun started setting, casting beautiful soft lights into the cave. Jump again! Later I was told this is the same spot where Windows 10 desktop photo was taken. What a coincidence! But I think mine is better, haha.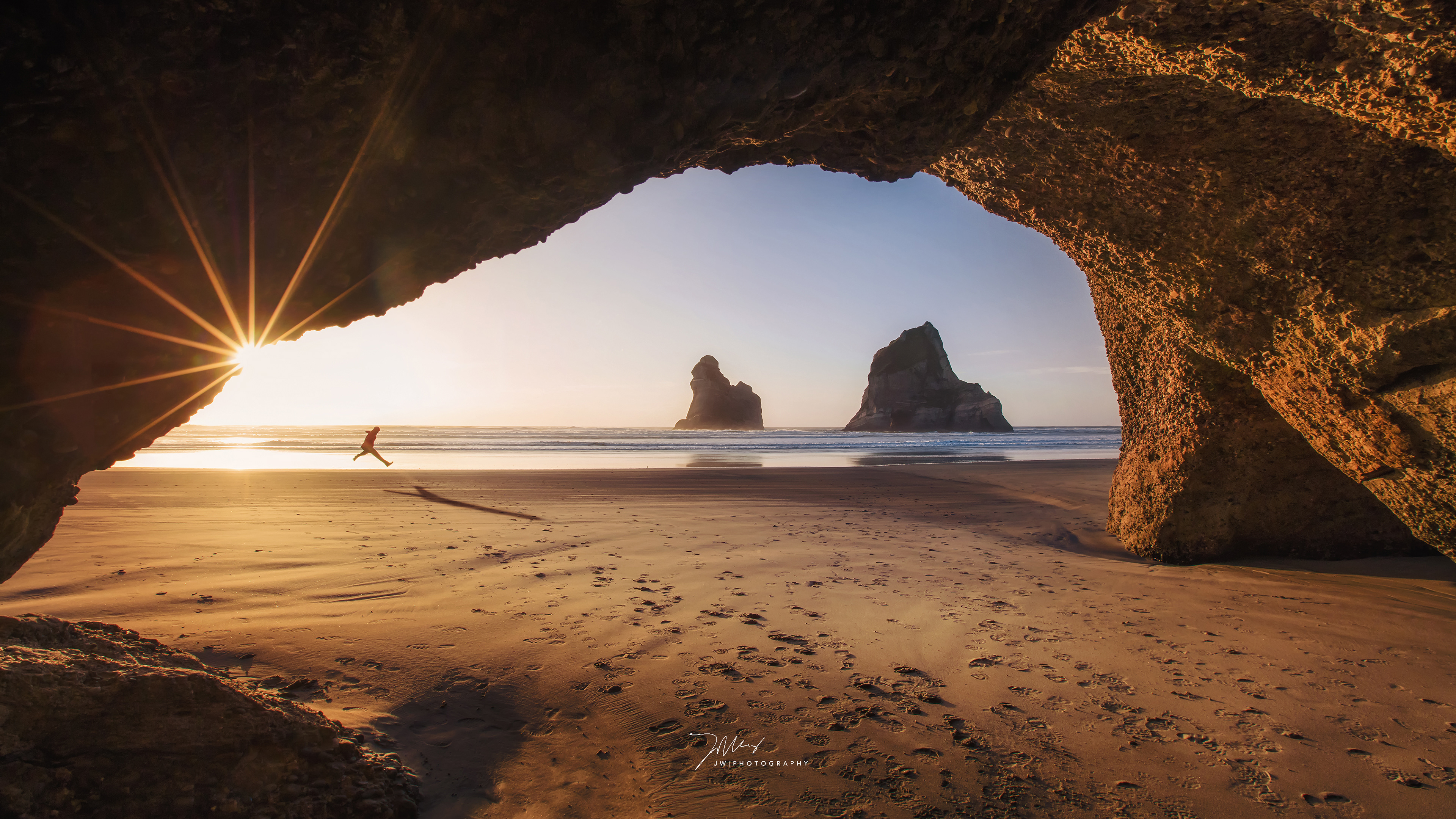 We had two autumns this year (one in New Zealand, one in Western US). The dreamiest one goes to Arrowtown in NZ. Landscape photography is an art of patience. After setting up the tripod, waiting for nearly 20 minutes until the last tourist left, I then quickly triggered 3 shots with different focus point, blended them in photoshop to maximize the depth field. In my mind, fairytale can only be as beautiful as this.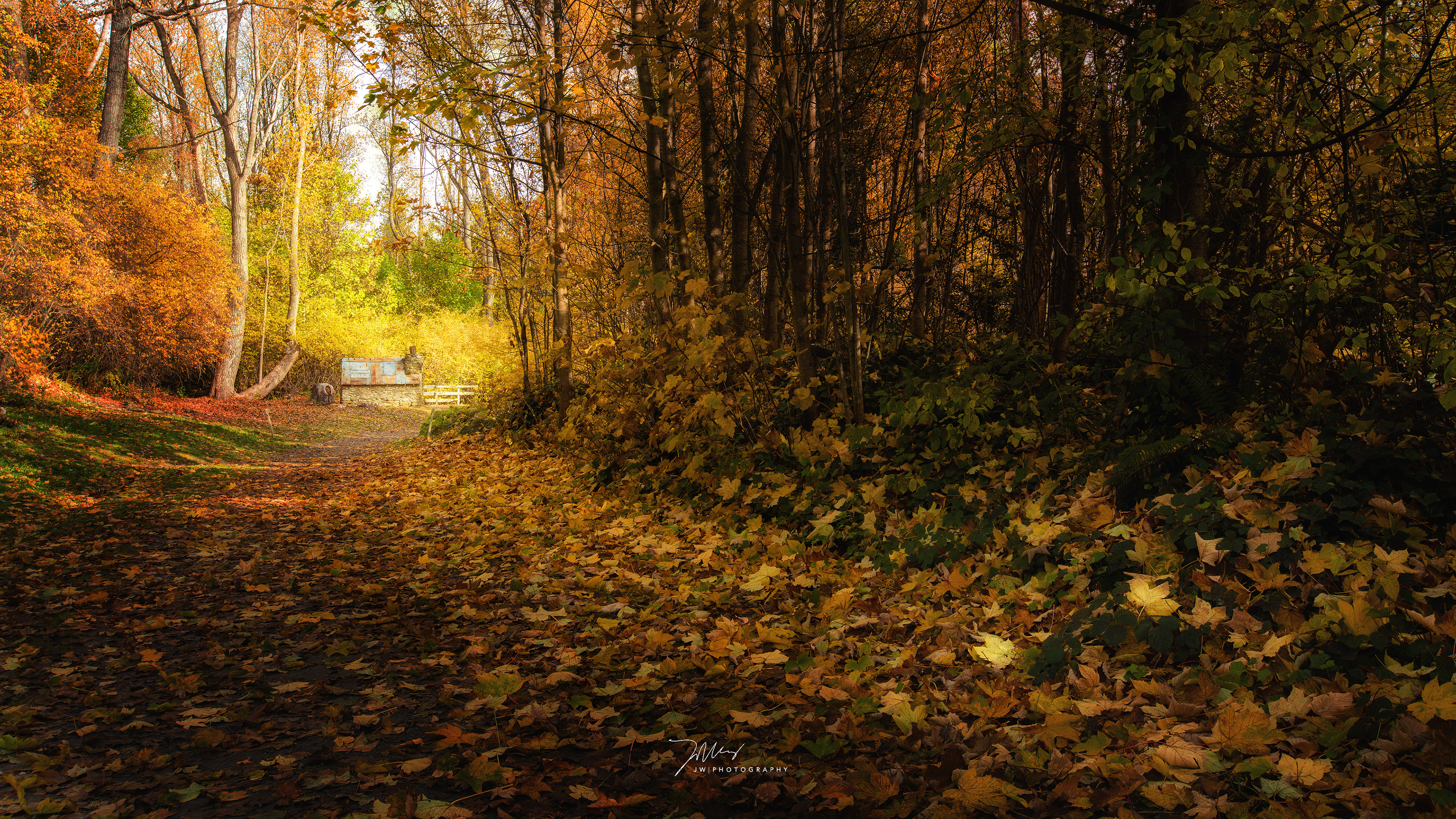 Here is a 4-minute video we made for 2 months trip in New Zealand. 
Airplane has a magic to bring back time. We flew out from early winter of New Zealand and landed into hot summer of Hawaii. Being a top vacation destination, what really attracted us however were the vast, ghost-shaped cliffs along Na Pali Coast on the Kauai Island. There are only 4 ways to enter this scenery: a 30km muddy hike, kayaking through the raging sea, taking a cruise or flying a heli tour. For better photography opportunity, we chose the sunset cruise. Sudden weather change is a common here, storm hit us from no where when our boat reached the cliff. Sometimes extreme weather could also mean extreme photo, I stepped outside to the deck, leaning on the cabin and start shooting. Bumping up the ISO (to prevent shaking), waiting, waiting, waiting, finally another boat come into my composition. Thick cloud blocked most of the sunshine, it was deep dark blue in the sea, I lower the saturation even further in photoshop just trying to bring all the attention to the cliffs that were lighted by the sun.
Hawaii is paradise, Hawaii is hell. Hell was approaching us after we entered Volcanoes National Park. The lookout facing Halemaʻumaʻu crater was full of people, we shot from sunset all the way till moonrise. Finally a milkyway rose from the horizon, all I can think of is not "gate to the hell" but "Reborn". I have to stitch 7 photos for this special moment, because the lens is never wide enough to embrace Mother Nature.

Since we decided to put Hawaii on the list, I have been dreaming to hike along the flowing lava. Unfortunately, volcano was not very active recently. Just two days before we leaving Big Island, I checked again online and National Park website finally updated: Puʻu ʻŌʻō volcano erupted; lava was making its way to the sea! Grabbed camera and backpack, we headed for the lava field. It was nearly 3-hour hike (one way), no trail, no marker, no directions, the only choice was to follow other hikers, and desperately there seems always somebody way ahead of us. Finally, we made it to the burning field. Walking among them is a thrill feeling, the heat prevented us getting too close but we couldn't help having a close look. I had to pre-set my camera and tripod, took the shut and backed off immediately within 10 seconds. I named this one "Devastating Art" as they were destroying themselves to create beauty. We spent another 3 hours searching the way back in the dark. This is going to be a life-time memory for both of us.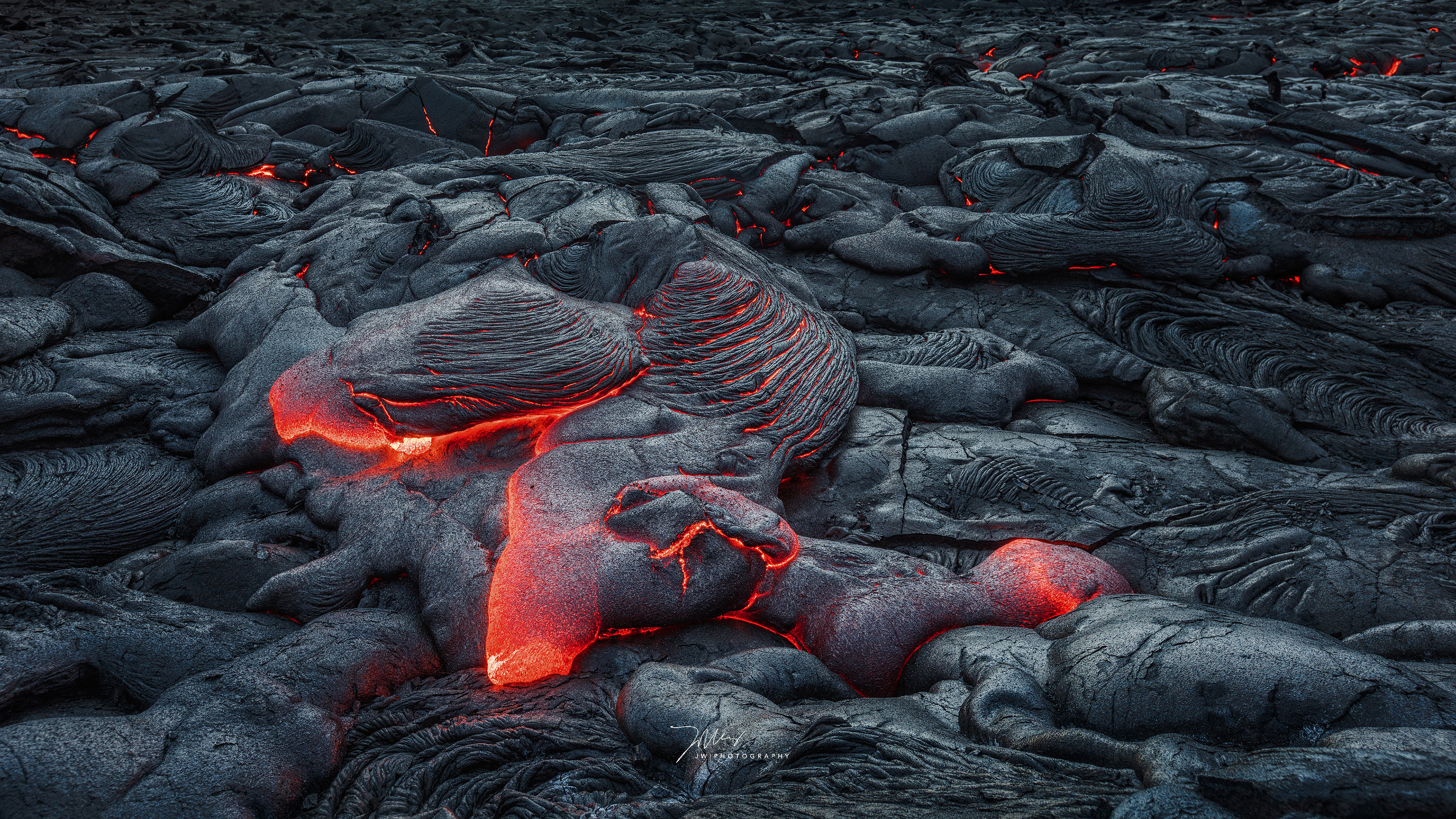 June and July, the whole Western US was on fire. National parks are flooded with people during school holiday; we once queued 6 hours for a tent site in Yellowstone. Luckily, the world first National Park did not let us down. You must have seen many photos capturing the eruption of Old Faithful Geyser, but to see it under million stars was quite a special experience. No doubt the fountain in Las Vegas is impressive, but nothing can compare to this 100% natural fountain show.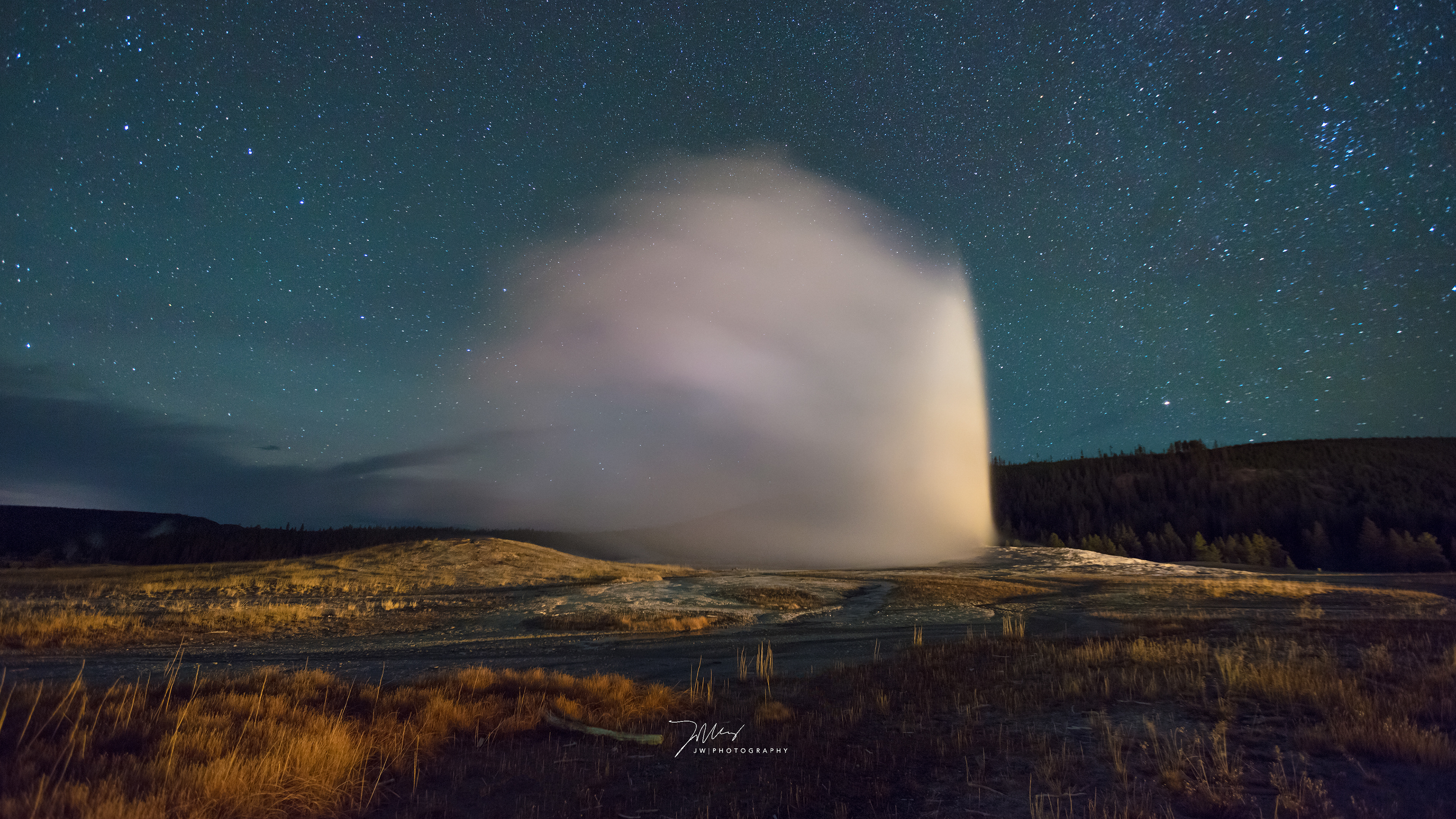 West thumb geyser basin is nowhere near top destinations in Yellowstone, but it's one of my favorites. Colorful pools scattered by the side of Yellowstone lake, deer wander around looking for supper. For a moment I asked myself: is this their home or our playground? (For this shot I used a 1.2 reverse GND to balance the light, so the beautiful pinkish horizon where sun sets was revealed)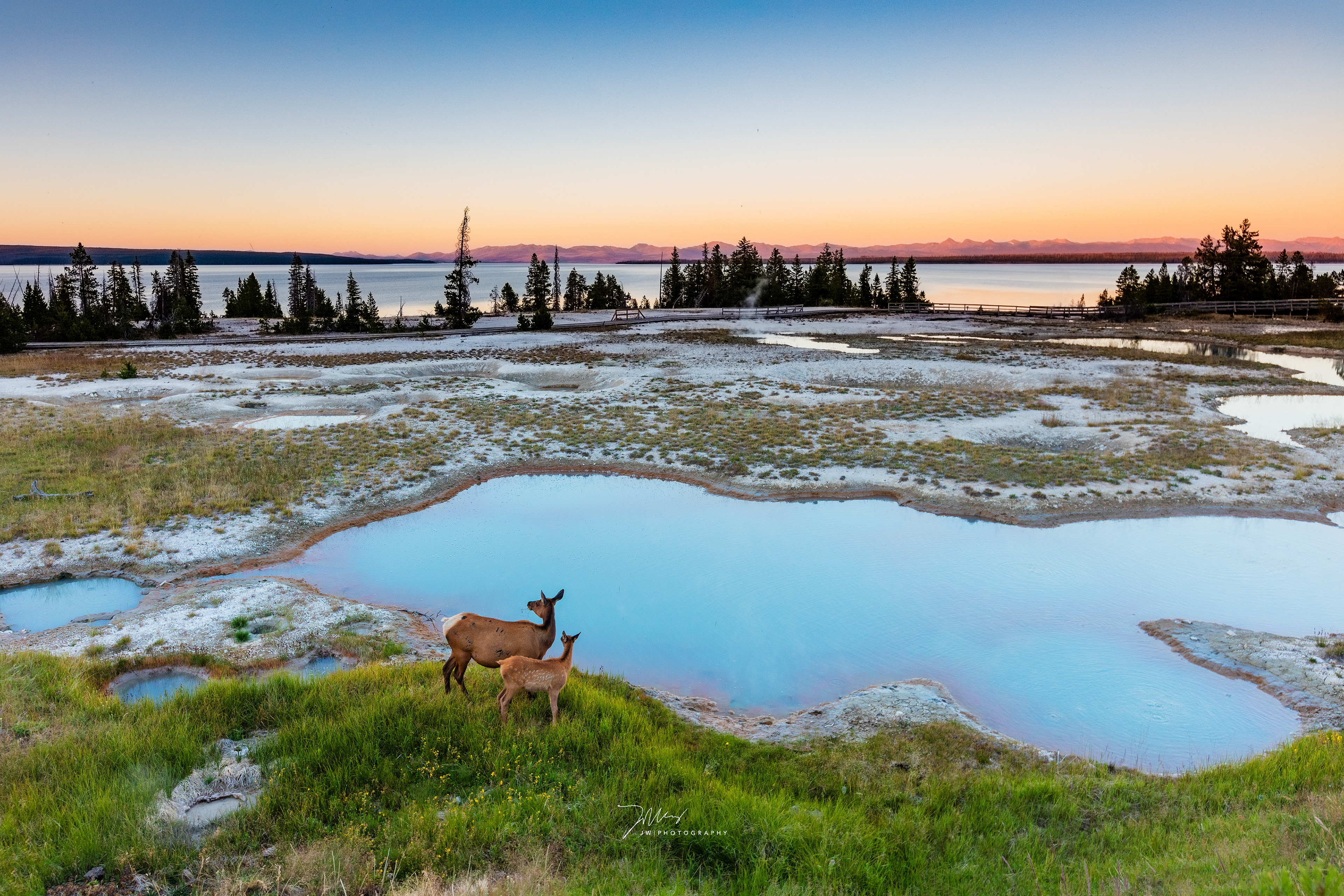 In August, the whole California was suffering drought, even the majestic Yosemite Falls run out of water…. Nevertheless, Valley View looked just as nice as it had always been. Some friends told us this selfie looks like a scene from Japanese cartoon. Seriously?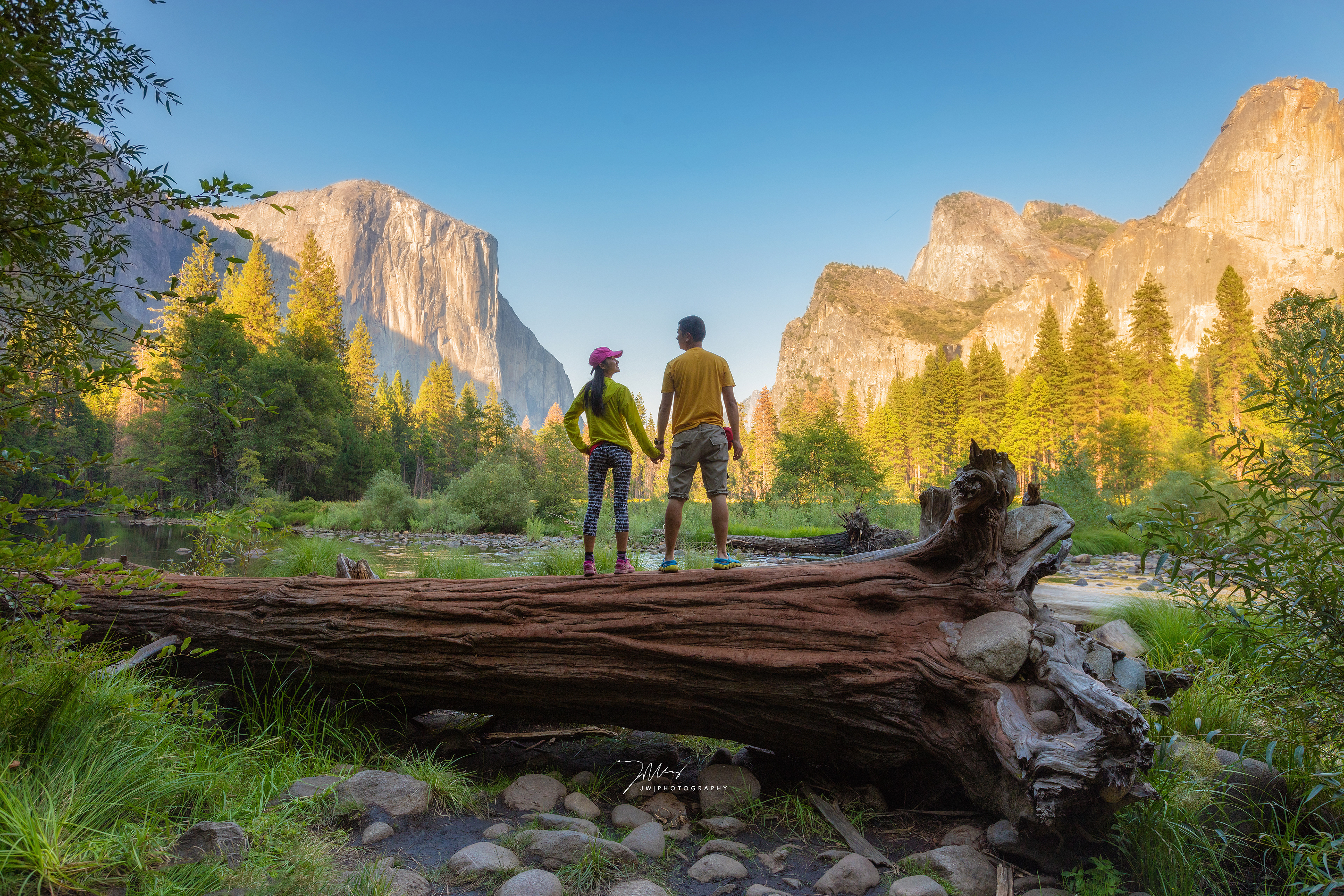 Mono Lake is about 20mins drive from Yosemite east entrance, those "creepy" tufa grow along the lakeside. We did some exploration during the day and come back at night to shoot the Milky Way. Is this really on earth? Or some alien planet?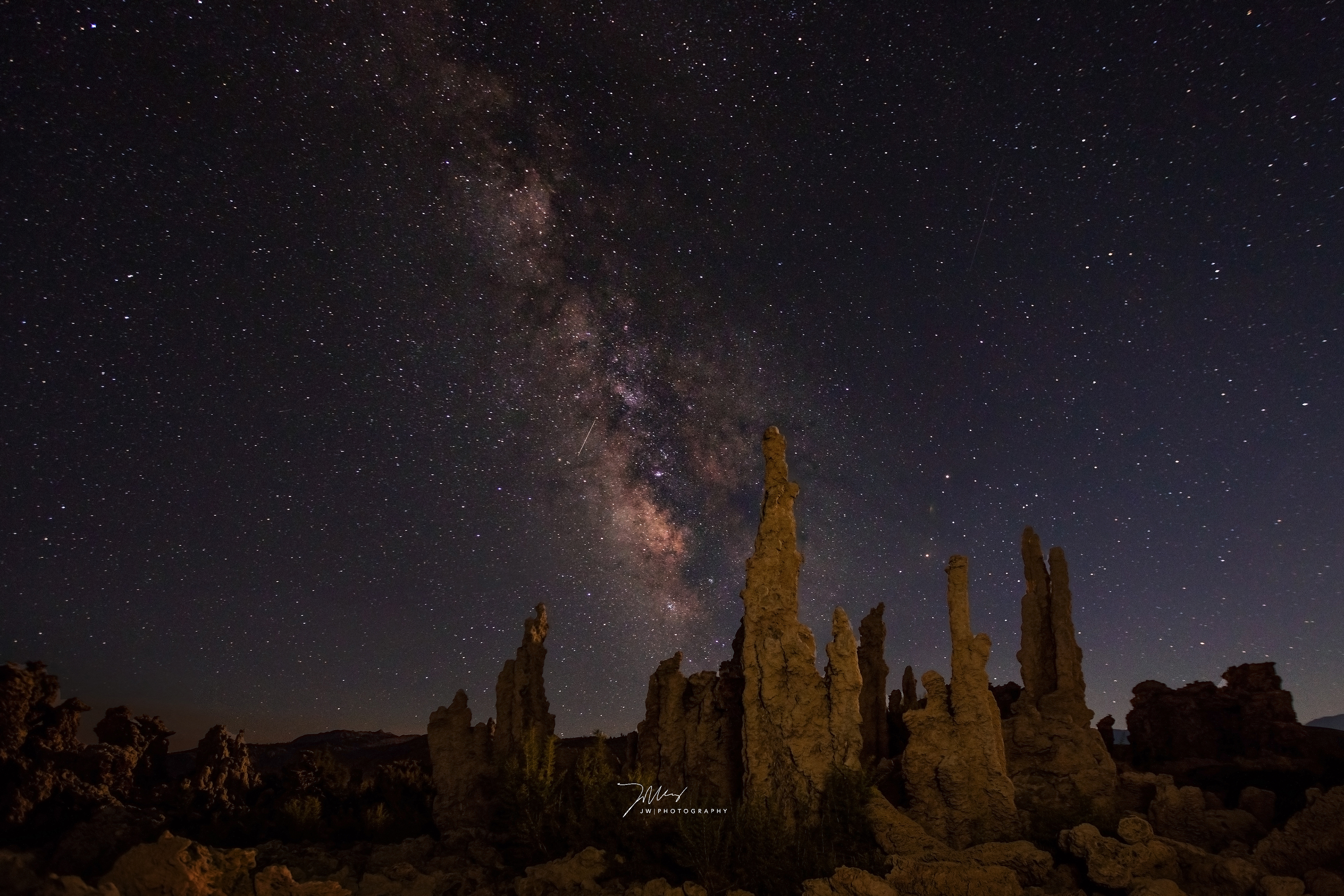 The one hour time difference between Utah and Arizona kept confusing us. We reported to the Visitor Center at Kanab everyday 8 am, where a sacred event was hold: Lucky draw for The Wave. Only 20 people (dogs included) were permitted to enter it daily. Luck finally found its way to us on the 4th day! We followed the map and started the exploration early morning. Surprisingly, all other 18 people met us on their way back to car park, we were the only 2 again in this super cool place! You can see me jumping again, well, it's been a tradition.
Aurora was really hard to resist, we just had to fly to Alaska. At Fairbanks, a clear and dark sky normally mean a light show was coming. We rented a truck camper, stocked up and headed for Dalton highway for this light chasing journey.
It was truly a speechless moment when aurora dancing in the sky, however I found it not easy to get good photos without an interesting foreground here. Then I took a look at our muscle truck! I named this shot "Ultimate Drive".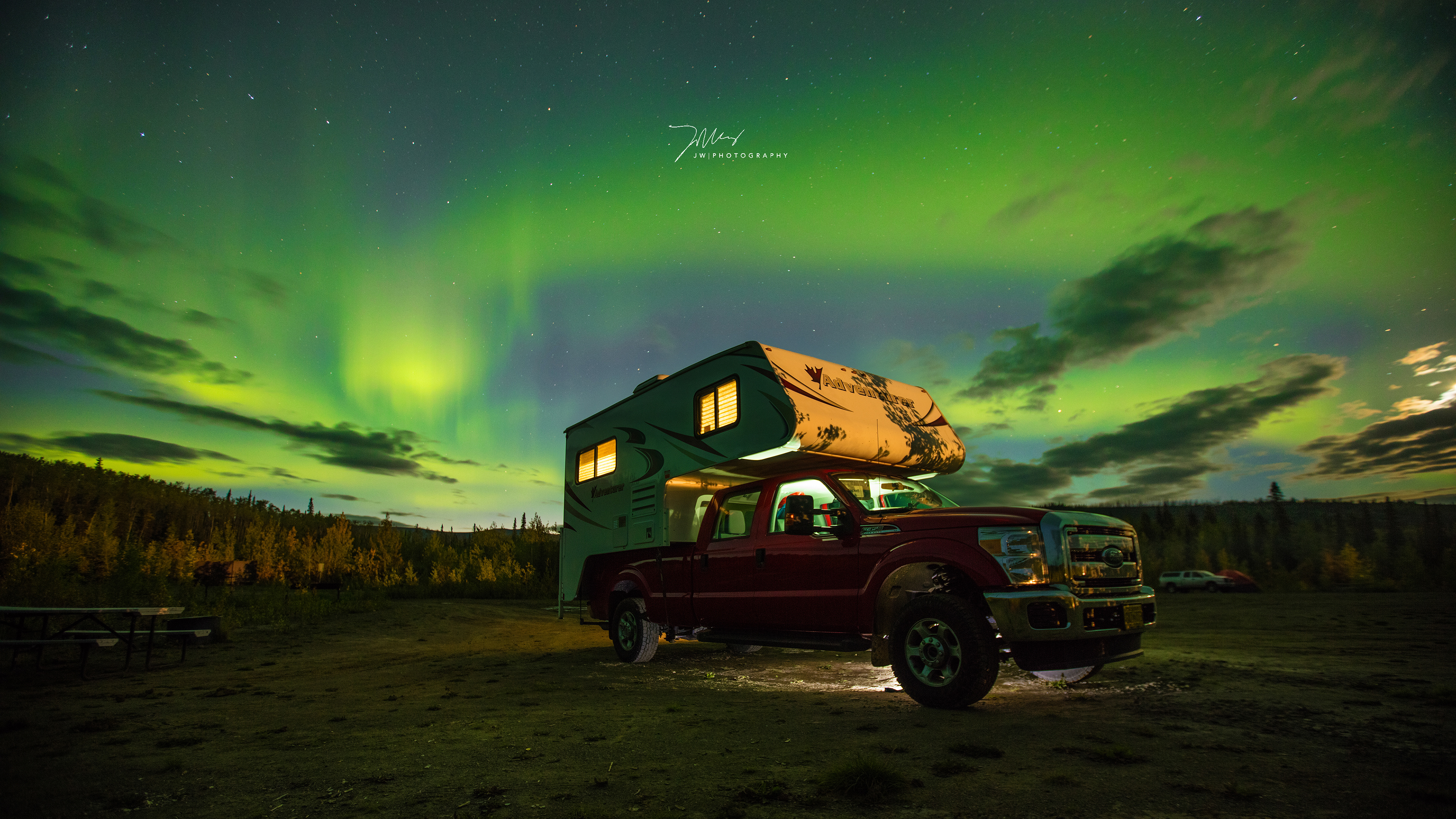 Denali, the highest mountain in North America, a huge national park was built to protect this untouched land. The only way to visit this park was an 11-hour round trip ride on the park shuttle. According to the park ranger, only a small amount of people was able to witness the Denali Peak as most of time it was entirely covered by cloud. As expected, the mountain only revealed half of her beauty on our first meet.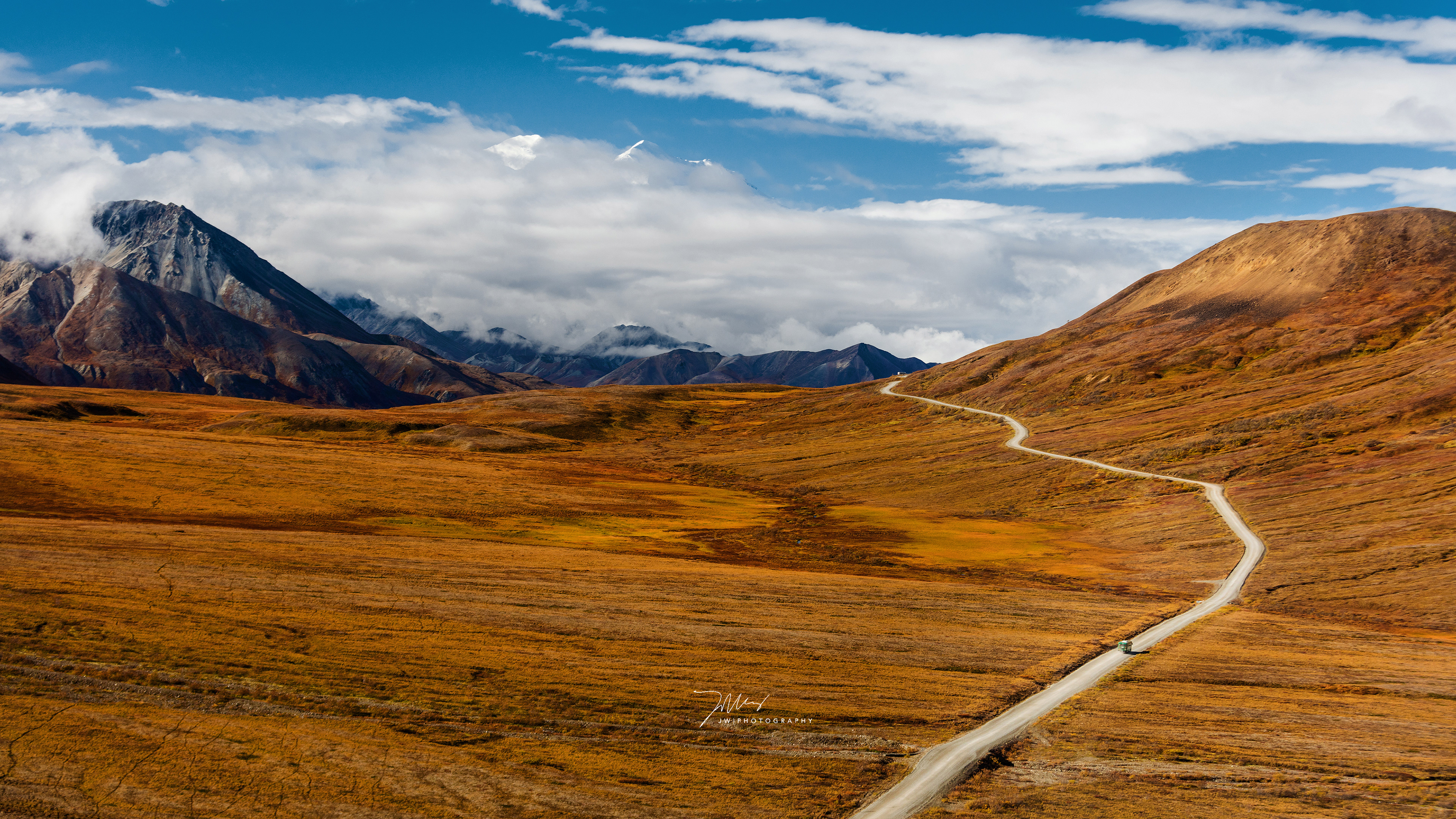 One day after, she was totally naked! (Nothing was 100% perfect though. I waited but could not find any bus on the dirt road)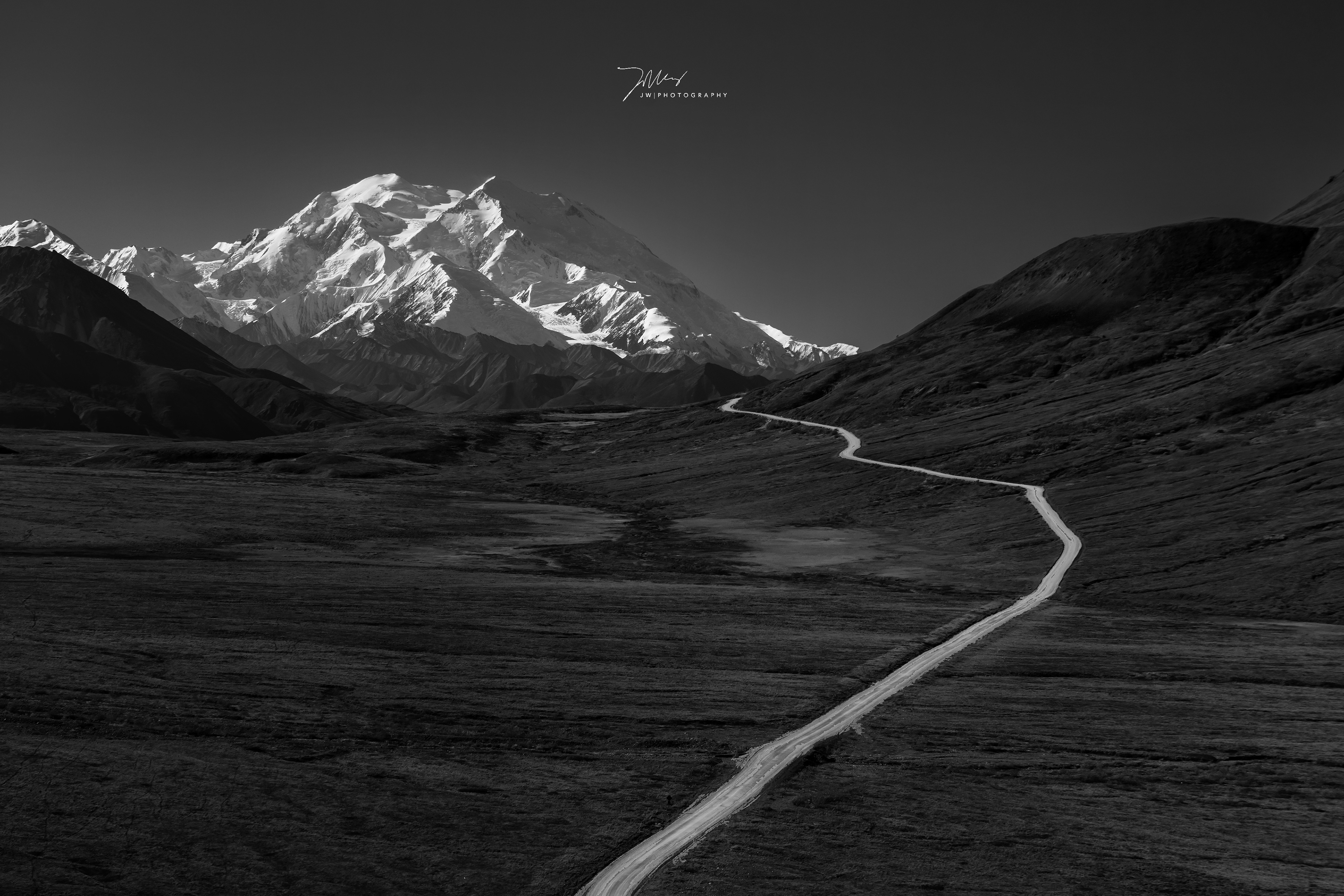 It was a pleasant drive crossing the border from Seattle to Vancouver. Without much rest, we drove all the way to the Canadian Rockies the next day. A 200 km Icefields Parkway connected Banff and Jasper, the two world's famous National Parks along Rocky Mountains. I had to say every turn on this road was breathtaking! Vermilion Lakes was one of the iconic places in Banff. There were many pullovers along the lake with good view of Mt Rundle. I tried many compositions at various time on different days, and finally this one nailed it. With star-shaped foreground, beautiful layers of ice, perfect reflection of the mountain, and soft light, I used a long exposure with ND and GND to create this picture "Dreamland".
After a sunrise shoot at Two Jack Lake, we were ready to get back for some breakfast, but it seemed we were not alone. An elk family was enjoying their breakfast time as well. It was hard to believe that only a few km away sit the busy tourist town Banff. Maybe it was indeed possible for wildlife and human living together peacefully. (Without 400mm+ lens, the best I can do was to make a good scene for them)
Many famous POI were closed in winter. The good news was I could spend more time on those available spots, experimented different compositions. This was the second time we visited Natural Bridge in Yoho National Park, right before sunset, I captured this panoramic photo with beautiful color contrast and stunning waterfall. My yellow jacket also stood out from the winter colors.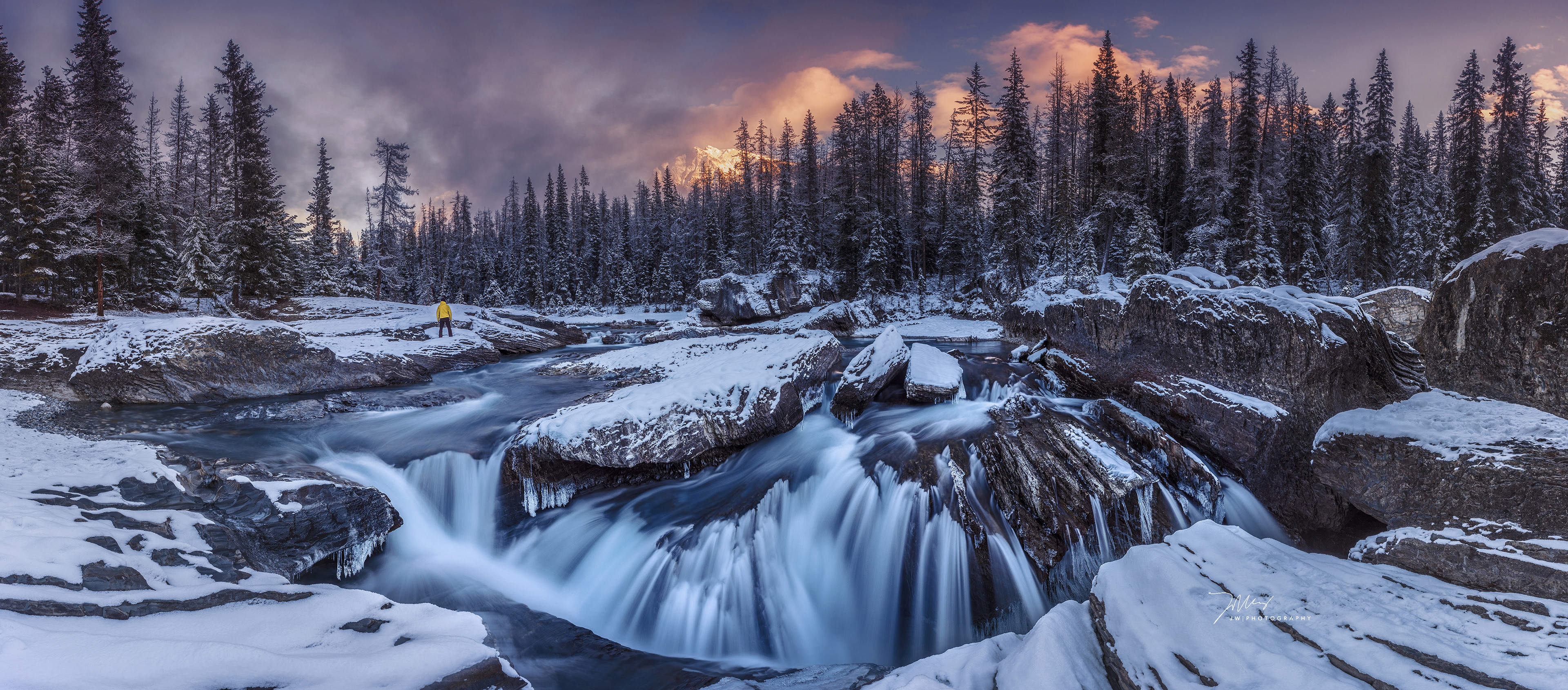 To a landscape photographer, bad weather is No.1 ally and enemy at the same time. We started our drive to the Icefields Parkway on a heavy-raining morning, hoping the rain would bring some mist into the Sunwapta Falls. However, Mother Nature surprised us again with dancing snowflake. I took two shots (one with shorter shutter to freeze the falling snow and another one with longer shutter to smooth the waterfall) and blended them in photoshop, this must be a special gift for a persistent photographer.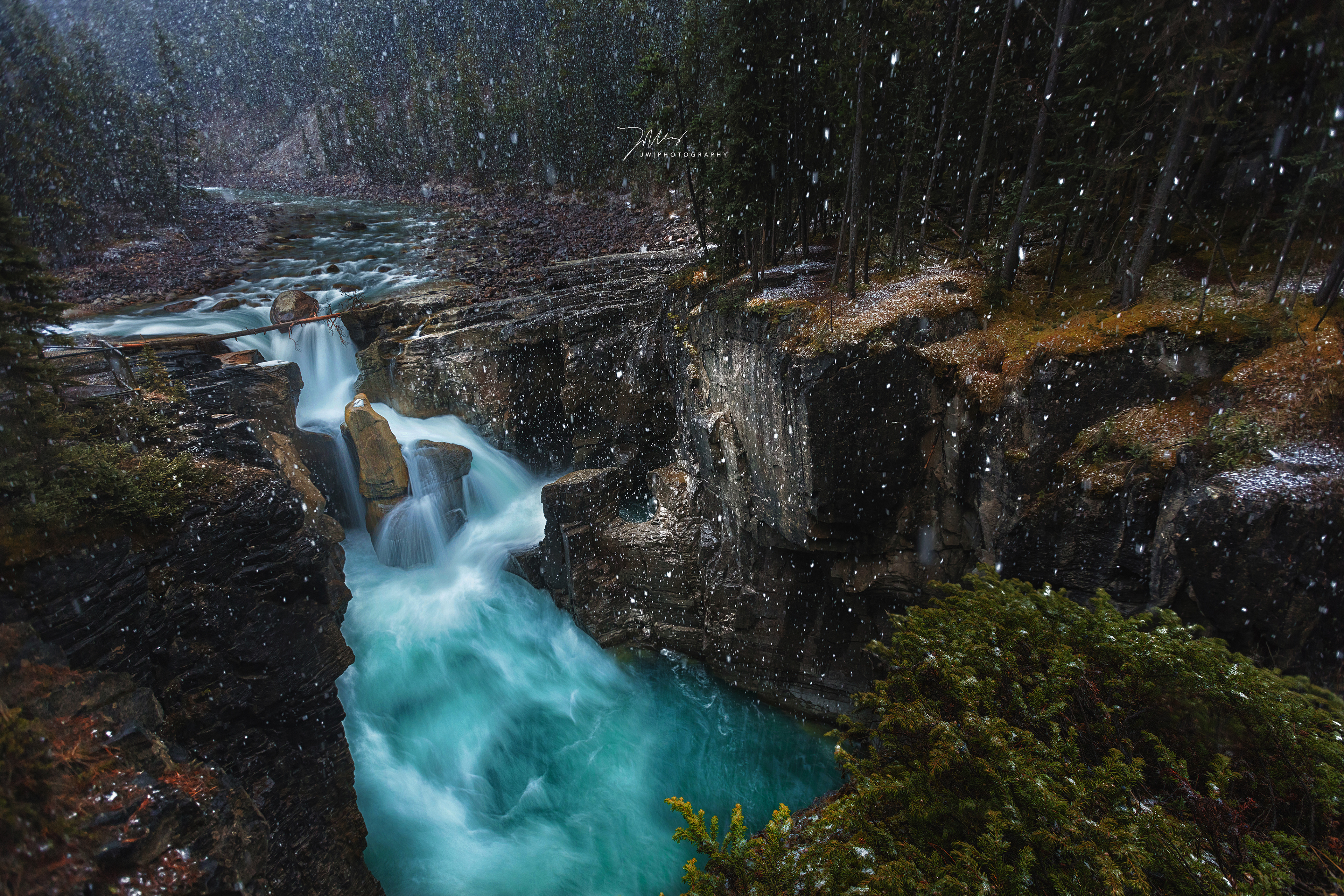 Pyramid Lake and Patricia Lake lied next to each other by the Pyramid Mountain, one of the stylish mountains in Jasper National Park. Both lakes offered unblocked view of the mountain and most of the time with perfect reflection. We however preferred Patricia Lake as it was less "developed", less people and more clam than Pyramid Lake. We came here almost every night to check on the Northern Lights. Unfortunately light chasing at Rockies were not as easy as Alaska. We barely saw a perfect clear sky in the mountains. One night, after hours of waiting, clouds started departing and colorful lights put on a show. In order to get a clean shot of the mountain and reflection, I took a super long exposure with low ISO, blended this shot with another one took for Aurora.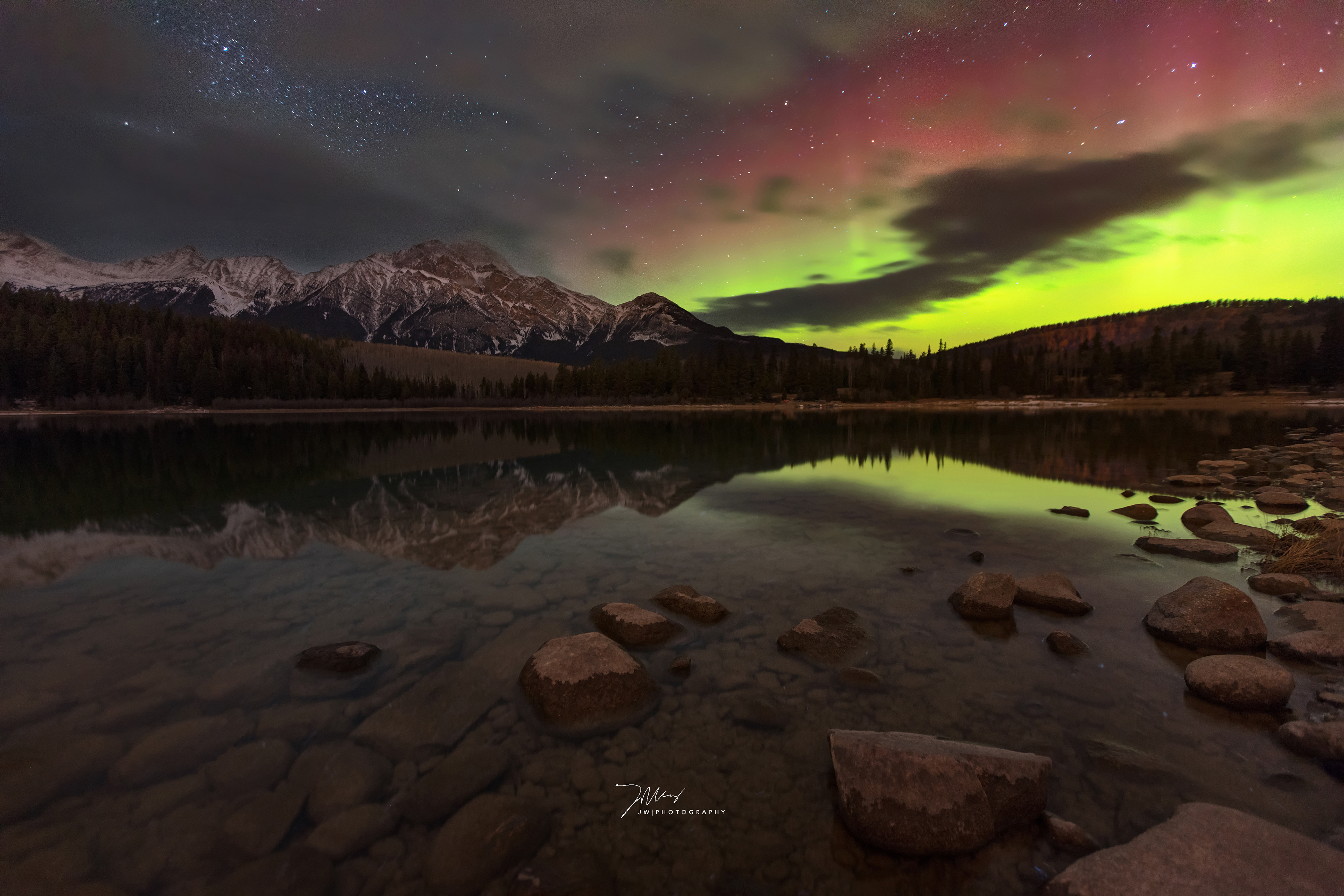 Save the best for the last. Abraham Lake was the last place on our list. Temperature kept dropping everyday and with fresh snow and strong wind, bubbles which were actually frozen pockets of methane surfaced. It took both effort and luck to find them though, especially when the whole lake was covered by thick snow. We spent the day posing like the below photo searching for the bubbles, and last two photo were what we found!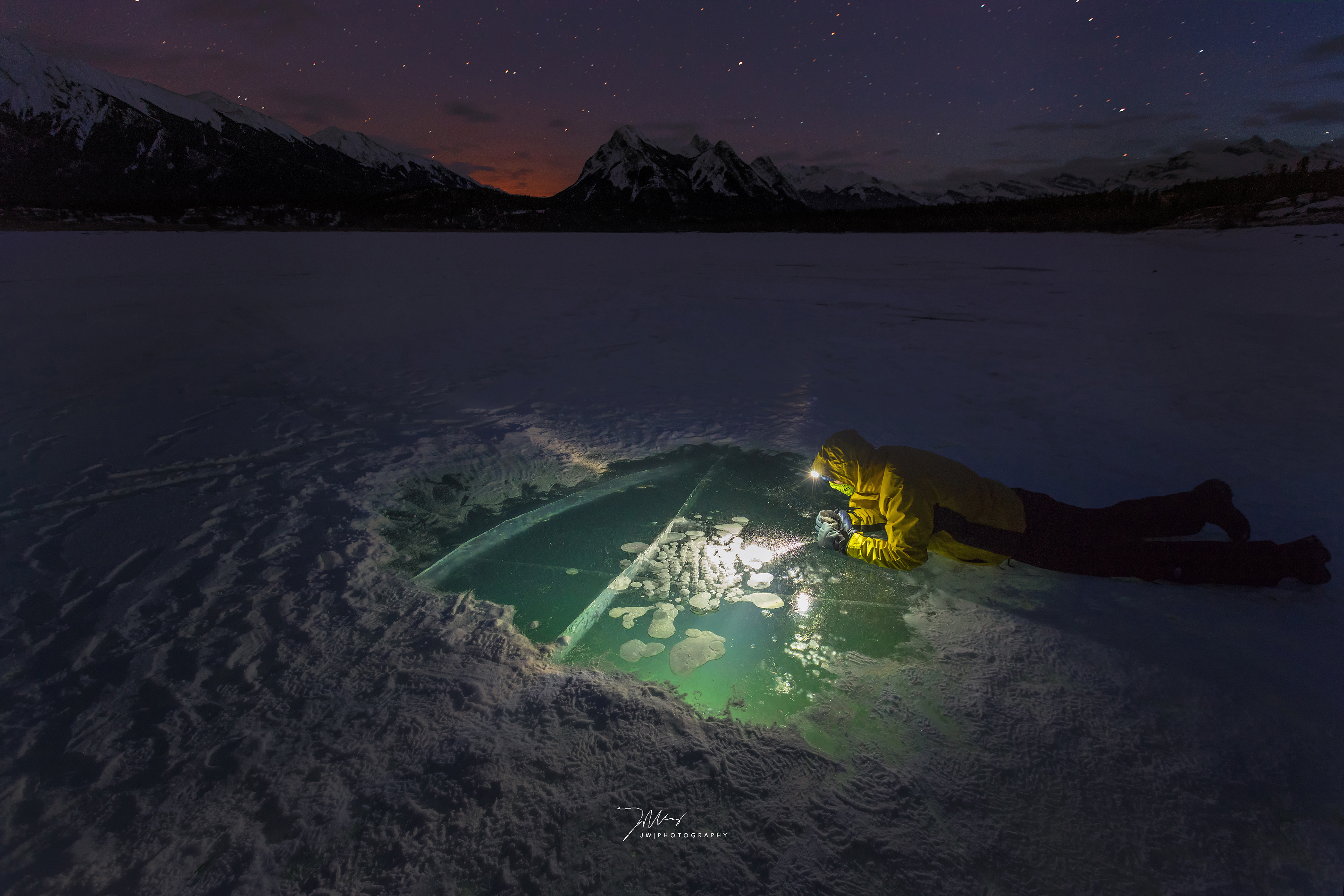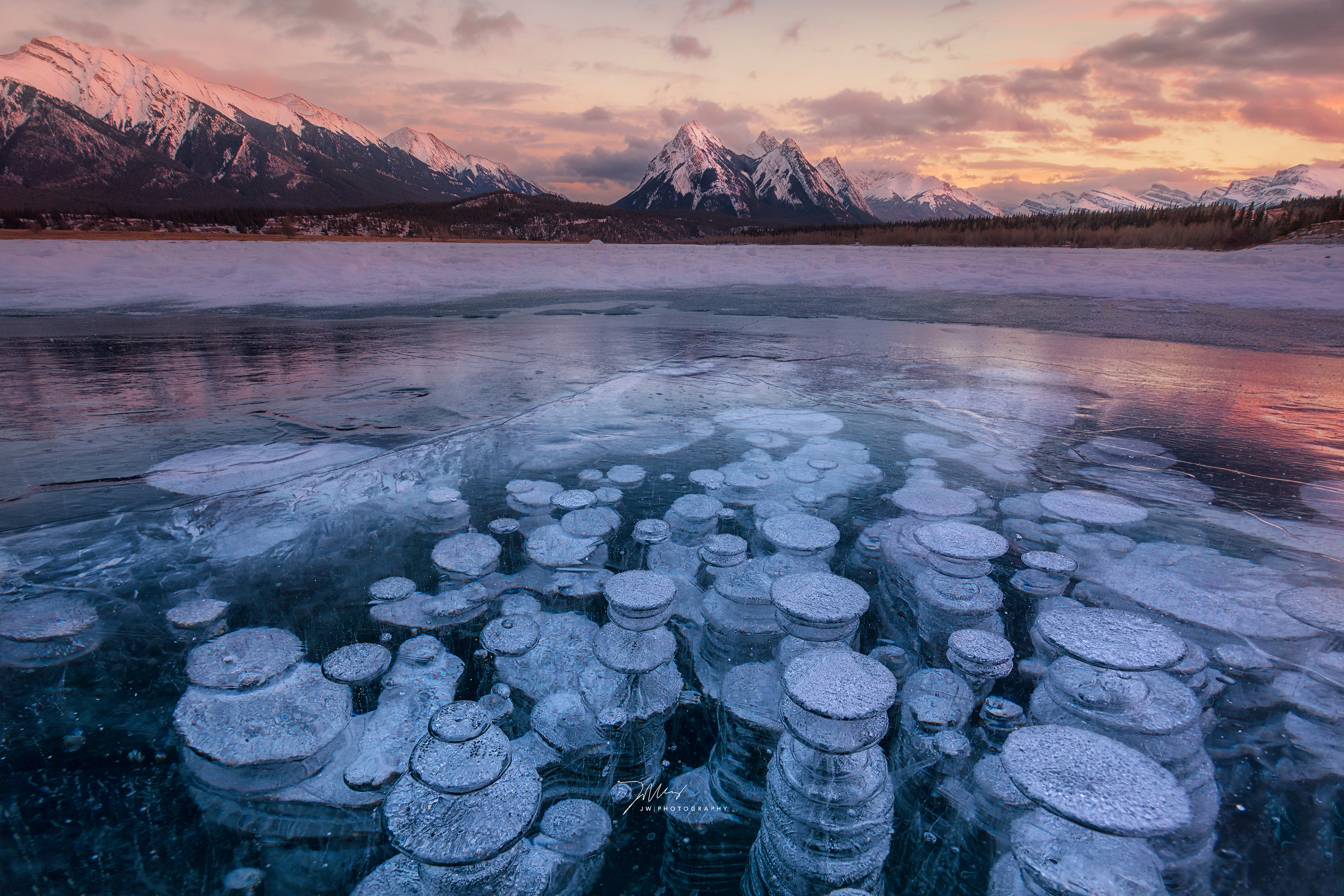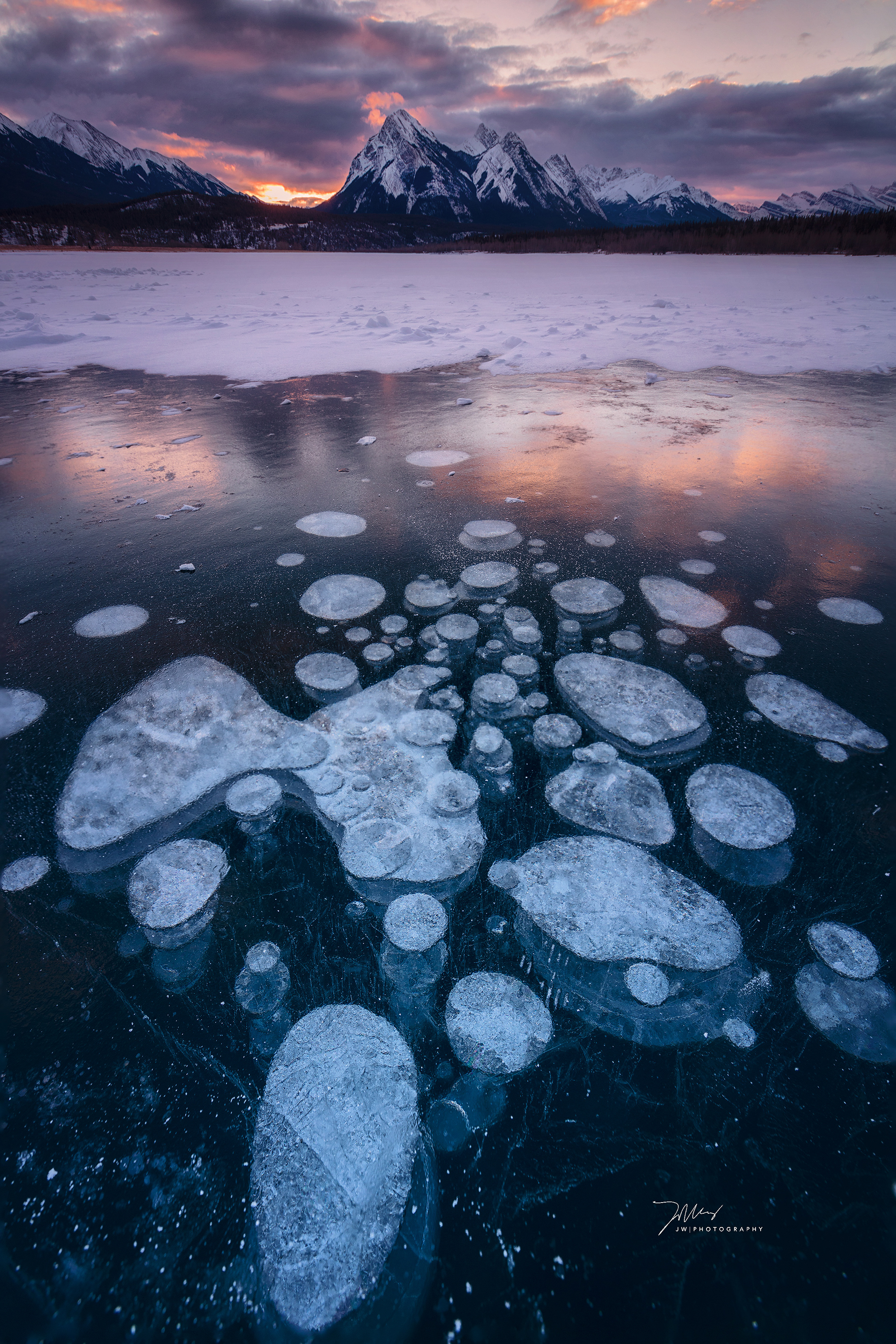 It has come to the end of our long trip. I have made many friends and learned many things not only for photographing but also for living. People seeing my photo often asked "how did you get so much time travelling and taking pictures?" My answer would be "We only got to live once, spend a little time chasing your dream is not bad".